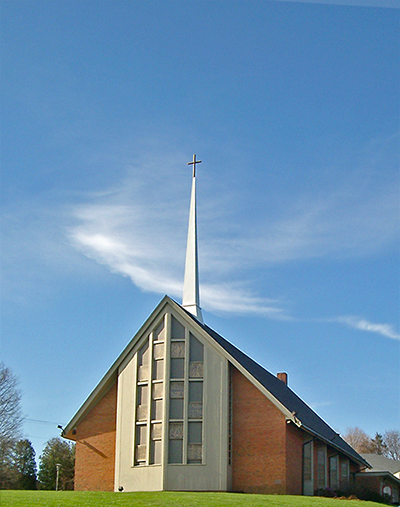 Zion Evangelical Lutheran Church is a worshiping, learning, witnessing, and serving community of baptized persons, among whom the Word is proclaimed and the Sacraments are celebrated according to the Holy Gospel.
About 350 people of richly diverse backgrounds, coming from Portland, Connecticut, and surrounding towns, are joined together in fellowship at Zion. We invite you to join us.
INFORMATION ABOUT HOW TO DONATE TO LUTHERAN WORLD RELIEF TO ASSIST IN HURRICANE RECOVERY
RALLY DAY AND BLESSING OF THE ANIMALS
SEPTEMBER 10     9 AM
Come join us at:
183 William Street
Portland, CT
Regular Worship Schedule:
Sunday Worship 9 a.m.
Sunday Coffee Hour 10:15 a.m.
Sunday School 10:15 a.m.
Call for information about New Member Classes, starting soon.

Upcoming events listed below.  See Outreach for complete calendar and event details.
September 7: First Day of School for Sunny Hill Preschool
September 10: Rally Day and Blessing of the Animals
September 15-17; or October 6-8: Lutheran Marriage Encounter Weekends, see the Outreach for details.
September 24: Zion serves dinner at St. Vincent de Paul, Middletown
September 30: Chicken Cordon Bleu Dinner, 5:00-7:00 pm
October 29: Celebrate the 500th Anniversary of the Reformation
Looking Ahead: Zion hosts a Trilogy of Holiday Music; St. Petersburg Men's Ensemble (11/10/2017), The New England Chamber Choir (12/10/2017, and the City Singers of Hartford (1/6/2018)
Tuesdays: Chime Choir, 6:00 p.m and Choir, 7:00 p.m.
Now: Camp Calumet brochures available on the table outside of the church office.