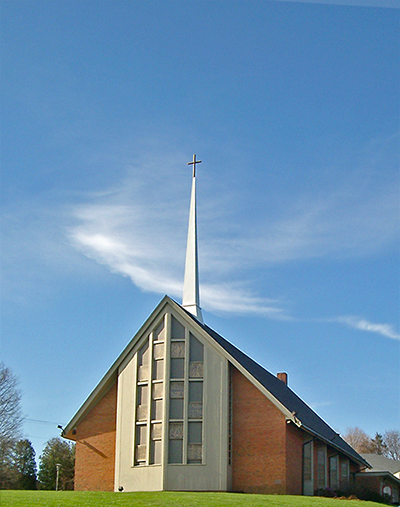 Zion Evangelical Lutheran Church is a worshiping, learning, witnessing, and serving community of baptized persons, among whom the Word is proclaimed and the Sacraments are celebrated according to the Holy Gospel.
About 350 people of richly diverse backgrounds, coming from Portland, Connecticut, and surrounding towns, are joined together in fellowship at Zion. We invite you to join us.
ECUMENICAL THANKSGIVING SERVICE at ZION
Sunday, November 19, 7 p.m.
People of all denominations are invited. The service will be led by representatives of the different congregations in town. We will read, pray, and sing together, and listen to a guest speaker, Former Army Special Forces Ranger and current Wesleyan student, Lance Williams, who will honor us by sharing a perspective of our culture that is unavailable in popular media. A time of refreshment and fellowship will follow the service. Please join with us in this time of community worship as we give thanks for all that we have been given. Please bring a non-perishable food item to be donated to the Portland Food Bank.
INFORMATION ABOUT HOW TO DONATE TO LUTHERAN WORLD RELIEF TO ASSIST IN HURRICANE RECOVERY
TRILOGY OF HOLIDAY MUSIC, link to information flyer
Come join us at:
183 William Street
Portland, CT 06480
Regular Worship Schedule:
Sunday Worship 9 a.m.
Sunday Coffee Hour 10:15 a.m.
Sunday School 10:15 a.m. (first and third Sundays)
Call for information about New Member Classes, starting soon.

Upcoming events listed below.  See Outreach for complete calendar and event details.
Zion hosts a Trilogy of Holiday Music: 
Information Flyer

November 10: St. Petersburg Men's Ensemble, 7 p.m.
December 10: The New England Chamber Choir, 3:30 p.m.
January 6, 2018: The City Singers of Hartford, 4 p.m.

November 19: Ecumenical Thanksgiving Service, 7 p.m.
November 20: Grace Guild, 1 p.m.
December 17: Children's Christmas Pageant during 9 a.m. worship service
December 24: Christmas Eve services, 5 p.m. and 11 p.m.
December 24:  No 9 a.m.worship service
December 31: Ecumenical Service of Lessons and Carols, Trinity Church, 345 Main St in Portland, 10 a.m.
Choir: Chime Choir, Wednesdays at 4:30 p.m. and Adult Choir, Sundays at 10:15 a.m.